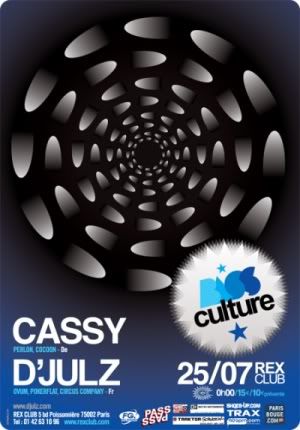 Bass Culture, la residence de D'julz au Rex Club, a l'honneur de cloturer la saison 2008/2009 du celebre club parisien en compagnie de la residente du Panoramabar, Cassy.
Bass Culture sera de retour pour une nouvelle saison a partir du samedi 10 octobre…
Bass Culture, D'julz residency at parisian club Rex, has been chosen for the closing of the club's 2008/2009 season with Panoramabar resident Cassy.
Bass Culture will be back next season at Rex, starting saturday october 10th…
À partir de minuit  | 15 € | Rex Club 5 bv Poissonniere 75002 Paris. 01 42 36 10 96.